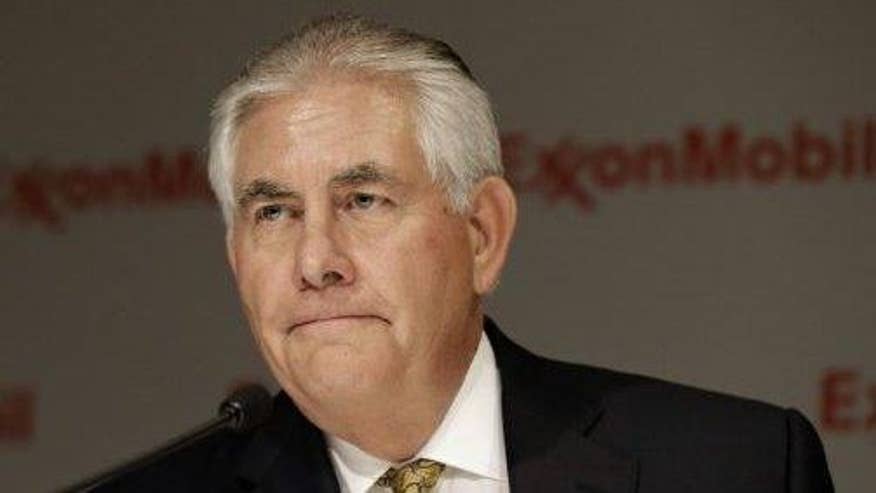 President-elect Donald Trump will nominate Exxon Mobil CEO Rex Tillerson for secretary of state, according to two sources close to the transition.
The sources warned that nothing is official until the president-elect announces it, which is likely to come over the next few days.
Trump met with Tillerson earlier this week, whose company is based in dozens of countries across six continents and has business dealings in Russia, Yemen and other political hot spots. A source close to Trump told Fox News on Friday that the president-elect was impressed with Tillerson.
Trump, speaking to Chris Wallace in a