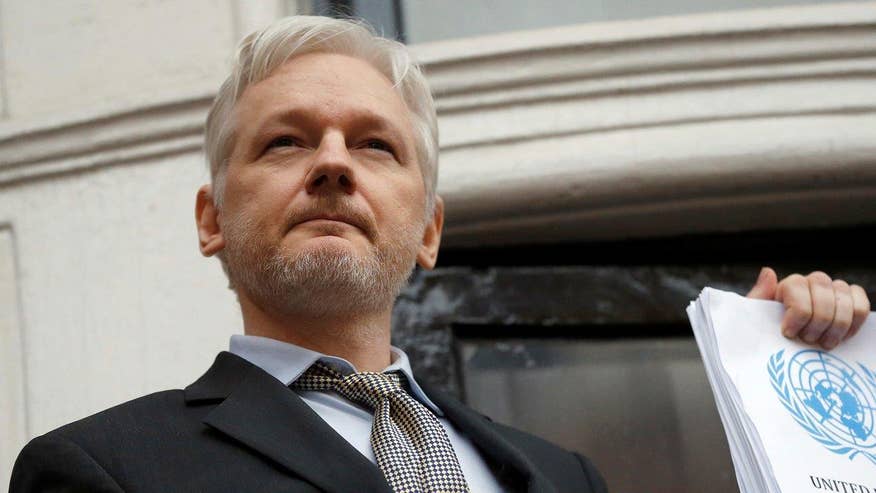 Wikileaks founder Julian Assange denied Thursday that hacked emails from the Democratic National Committee and Hillary Clinton's campaign chairman John Podesta were stolen and passed to his organization by Russian state actors. 
"Our source is not the Russian government," Assange told "The Sean Hannity Show."
"So in other words, let me be clear," Hannity asked, "Russia did not give you the Podesta documents or anything from the DNC?"
"That's correct," Assange responded. 
Assange's assertion contradicts the Office of the Director of National Intelligence (ODNI), which concluded in October that "the Russian Government directed the recent compromises of e-mails [sic] from U.S. persons and institutions, including from U.S. political organizations."
In addition to the hacked emails from the DNC and Podesta, Assange admitted that Wikileaks received "received about three pages of information to do with the [Republican National Committee]  and Trump [during the campaign], but it was already public somewhere else."
Late Thursday, the Wall Street Journal reported that Russian hackers had tried and failed to access the RNC using the same methods as the DNC hackers.
Assange had previously denied that the DNC and Podesta emails had came from any government. He has steadfastly refused to identify the source of the messages. 
"We